Certified Organic Frozen Blueberries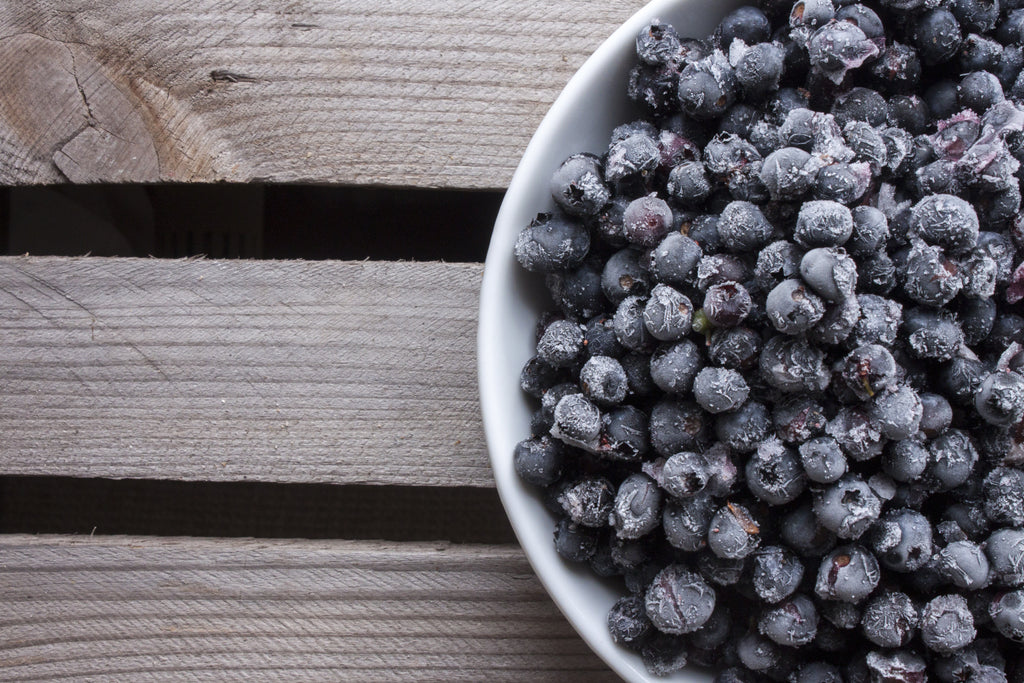 Certified Organic Frozen Blueberries
A wonderful taste of summer, year round.  A Nutritious Snack, Delicious Ingredient.
Our certified organic frozen premium blueberries are Blue Crop in variety. They are picked at the height of the season in the summer. Our sweet berries are grown with biological farming practices that remineralize the soil and makes our berries more nutrient dense. Independent nutrition testing shows our blueberries are more than double vitamin A and vitamin E, and more essential minerals than other conventional, wild, or organic blueberries. This results in not only better nutrition but also incredible flavor! They taste as though they have just come off the bush. Our berries are perfect for oatmeal, pancakes, smoothies, ice cream topping, pies, dressings, juice, and more!
Please note: We are not responsible for shipping delays due to weather conditions.
No Added Sugars
No Added Oils
No Sulfur
No Perseverates
Certified Organic
Certified Kosher
Health Benefits:
Improved blood sugar control
Increased bone mass
Prevention of chronic disease
With regular consumption of blueberries and reduced belly fat
Powerful antioxidants that slow the aging process.
Antioxidants that aid with cancer prevention
Overall improved heart health
Increased neuronal signaling in brain centers, mediating memory function